Profile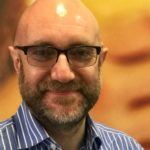 Andrew Harrison
Curriculum Vitae
Education:

Primary school - J E Batty; Secondary school - Rye Hills; Sixth Form - Sir William Turner's; BSc. Mathematics, Warwick University, MSc. and PhD, University of East Anglia

Qualifications:

O levels: Maths, English, Physics, Chemistry, Biology, German, Technical Drawing; A levels Pure Maths with Mechanics, Further Maths with Mechanics, Physics, Chemistry; S Level: Pure Maths with Mechanics; BSc. Pure Mathematics, MSc. Computer Science and PhD by Publication 'Applications of Metaheuristics in Defence and Logistics'

Work History:

1991 - 2000 Research Mathematician, DERA; 2000 Algorithm Engineer, LINE; 2001 - 2002 Senior Developer, Vector TRI; 2003 - 2006 Principal Analyst, dstl; 2007 - 2012 Principal Consultant, Atkins; 2012 - 2017 Director of Analytics (EMEA), FICO; 2017 - 2020 Head of Analytical Product Development, UCAS. To find out more, look at my LinkedIn profile https://www.linkedin.com/in/andyvh/

Current Job:

Lead Data Scientist

Employer
About Me

A family man who loves maths, cycling, travelling and holidays with my family. I'm a passable squash player and a scifi nerd.

Read more

I grew up in Redcar in the North East but I've lived in South Worcestershire for the last 29 years. Both my parents died when I was in my twenties and I have a younger brother who still lives in North Yorkshire: God's own country. I live with my partner and her ten year old daughter with a black cat called Stripe: I know, Stripe! I've had several rescue dogs over the years and hope to get another one soon.

My partner's a primary school teacher and I'm always on hand to help her design interesting investigations for her maths lessons.

I love cycling, I've watched ever edition of the Tour de France since Miguel Induráin's fifth win in 1995. During July I can a bit of a bore, spending evenings watching the day's of the Tour highlights on the sofa. I've marshalled stages of the Tour of Britain and the Tour Series. I could go on but you get the idea!

I love to travel. I did a seven week overland trip in Eastern Africa in my twenties, my favourite place was the Okavanga Delta. I've travelled to India, North West China – where a local waitress dropped her dishing giving me a double take – and Cuba. Holidays with my family are always an adventure, as we like to get off the beaten track and find local restaurants, our favourite holidays (so far) include Lapland, Iceland, Sorrento and Skiathos.

Last year I described myself as a data scientist, before that it was Analytics professional, Operational Researcher and discrete mathematician. The job hasn't changed just the label. Now, I'm a Machine Learning researcher.

How I Use Maths In My Job:

I started a new job as a Lead Data Scientist just before lock down. I had a chance to meet the team before we all went home but barely had chance to work out what the job entails other than to apply machine learning to deliver solutions to our customer that will transform how they do business.

Like many people I've discovered the joy of teleworking and I hope the new normal means I don't have to go back into the office.

My Work

Using data to help people make better decisions.

My Typical Day

I'm currently working from home, which means I avoid a commute starting at 7:30 a.m. while my family are still asleep and finish at 4pm giving me a long evening with my family. Most of my day is spent developing machine learning solutions in Python and Jupyter notebooks, although a fair amount of time is spent on telephone calls and Skype which doesn't quite replace face-to-face conversations.
My Interview

How would you describe yourself in 3 words?

My step-daughter says: clever, mathematical and enthusiastic

What or who inspired you to follow your career?

A love of mathematics and learning new things inspired me to focus on a career that involves using maths every day. My MSc and PhD supervisor Prof. Vic Rayward-Smith introduced me to optimisation, computational complexity and graph theory, I've never looked back and use them all in my job.

What's your favourite use for maths in everyday life?

Mixed Integer Programming: simple, linear equations, like x + y < 5, are built up into models that can be applied in many different ways, from finding the best route for fleets of delivery vehicles - whether they're Tesco home deliveries or lorries crossing the continent; the best timetables for trains or exams; or to make sure we can always send a text or upload a video from our phones. There are many, many more ways these models affect our daily lives.

What did you think about Maths when you were in school?

I loved and enjoyed it. I was always wanting to do more.

What did you want to be after you left school?

Went to university sponsored by the MoD and worked at one of their research establishments during my summer holidays.

Were you ever in trouble at school?

No

If you weren't doing this job, what would you choose instead?

I've always wanted to be a writer, of sci-fi novels.

Who is your favourite singer or band?

Adele

What's your favourite food?

Roast chicken dinner

What is the most fun thing you've done?

Tubing at Santa's village in Lapland with my step-daughter.

If you had 3 wishes for yourself what would they be? - be honest!

More time (with my family, to read and do maths). To be able to retire to be free to be driven solely by curiosity and focus on the things that interest me.

Tell us a joke.

Two parrots on a perch. One says to the other, 'Can you smell fish?'
---