Profile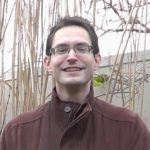 Daniel Bearup
Curriculum Vitae
Education:

American International School of N'Djamena; Kingston Grammar School; University of Warwick

Qualifications:

10 GCSEs: including Maths, Physics, Chemistry, Biology & English; A levels: Maths, Further Maths, Physics & Chemistry; MMath, MSc in Mathematical Biology and Biophysical Chemistry, PhD in Mathematical Biology, PGCHE

Work History:

Maths tutor, parcel delivery, researcher on several projects

Current Job:

Lecturer in Mathematics

Employer

University of Kent, School of Mathematics, Statistics and Actuarial Science
https://www.kent.ac.uk/mathematics-statistics-actuarial-science
About Me

I am a lecturer at the University of Kent who tries to use maths to save the planet.

Read more

I live in Canterbury with my wife, daughter, and cat. I work as a maths lecturer at the University of Kent. This means that I teach maths and use it to solve real world problems (research).

I have more hobbies than time to do them including: painting, board and computer games, baking, and playing cricket.

My Work

I teach maths at the University of Kent. I also use maths to solve real world problems, such as how to protect endangered animal populations.

My Typical Day

I typically work between 8am and 4:30pm. My working days vary a lot depending on whether I have teaching scheduled or have time available for research. On teaching days, I will prepare notes for my classes, give classes, prepare exercises, and mark my students' work. On research days, I think about how to describe real world systems with maths, solve mathematical equations, write computer code, and write reports on what I have found.
My Interview

How would you describe yourself in 3 words?

a puzzle solver

What or who inspired you to follow your career?

A mixture of enjoying maths (so, my teachers) and a desire to do something worthwhile with it.

What's your favourite use for maths in everyday life?

In my every day life? Calculating risk/reward in board games. More generally, search algorithms ... I couldn't use the internet without them.

What did you think about Maths when you were in school?

I quite enjoyed it, particularly problem solving

What did you want to be after you left school?

A mathematician ...

Were you ever in trouble at school?

On occasion. Our teachers weren't keen on us using taped tennis balls to play cricket in the playground.

If you weren't doing this job, what would you choose instead?

Research for a science business/charity, computer programming, or cryptography (code breaking)

Who is your favourite singer or band?

Conforming to stereotype I tend to prefer classical, Beethoven and Shostakovich for preference. If I have to pick something more modern: Queen, Led Zeppelin and Tom Lehrer.

What's your favourite food?

A good Indian curry, pho broth with noodles, steak and chips, fruit cake. But to be honest I just like food ...
---