Profile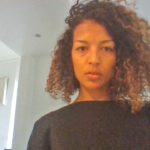 Emily Muller
Curriculum Vitae
Education:

The Charter School, University of Southampton, AIMS, Imperial

Qualifications:

GCSE's, A-levels, BSc, MSc.

Work History:

I worked as an actuary for two years separately.

Current Job:

PhD Candidate
About Me

I am a 28 year old data scientist doing my PhD.

Read more

I live in North West London, a far way from where I grew up in South East. I live with my best friend from high school.

I love reading books, cycling and diving into my psyche and spirit.

I want to live in countries all over the world so while I am living in London, I don't expect to be here forever.

How I Use Maths In My Job:

My work involves a lot of coding, reading papers and understanding mathematical techniques applied to data.

I mainly work with applied methods, so for example, how to write algorithms to extract meaningful patterns in data.

One of my tutors once told me that there are 3 stages the journey of a mathematician: pre-rigorous, rigorous and post-rigorous.

The first is when you are at school, getting introduced to numbers, variables, mathematical operations.

University is rigorous where you literally will have to work through hundreds of integrals.

Then post rigorous is where you get to have fun and enjoy playing with all that you have learnt.

My Work

PhD Candidate in Data Science, Computer Vision and Urban Inequality

Read more

I work in Urban Analytics – an area of research which utilises novel sources of data, for example sensors, crowd-sourcing and social media to measure and understand the urban environment with respect to the built environment, human mobility, transport, infrastructure and the natural environment.

I am using techniques from Computer Vision to analyse and extract meaningful information from Google Street View images and Satellite images.

My Typical Day

My typical (pre-corona) day consists of breakfast, meditation, exercise, emails, then crunching into the deeper aspects of my code, or sitting reading journals getting a broader perspective of my field.

Read more

Managing time is essential for the PhD.

You are required to work indepedently moving your project increasingly forward.

It is very important to understand what needs to be done day to day, week to week, plan for that and then make contingencies when things don't go to plan.

I sit behind a computer A LOT. Outside of that, some work gets done by attending conferences and workshops in different countries.
My Interview

What or who inspired you to follow your career?

Some of the great scientists and witnessing how they think.

What's your favourite use for maths in everyday life?

Modern technology + computers - all around us.

What did you think about Maths when you were in school?

This is really satisfying.

What did you want to be after you left school?

Not working in a bank

Were you ever in trouble at school?

I once came in late a few times and got detention.

If you weren't doing this job, what would you choose instead?

Psychology

Who is your favourite singer or band?

Right now - Little Simz

What's your favourite food?

Fruits

What is the most fun thing you've done?

One way flight after I finished university

If you had 3 wishes for yourself what would they be? - be honest!

To live my life to the fullest in every moment, to be a beacon of love for those around me and to collect more art.
---