Profile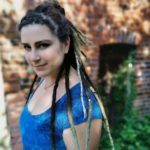 Hannah Speed
About Me

I'm an assistant engineer, living and working in Sheffield

Read more

I have a young son who I love to go exploring with – cycling, tree climbing and walking.

My pronouns are she/her.

How I Use Maths In My Job:

When designing and maintaining bridges, I calculate the gradients of the slopes around the bridge. I display my results with the appropriate number of decimal places.

When I'm checking my work against another engineer's, we compare our results using differences in percentages (%)

When I'm working on excel to complete design calculations, I use algebra so I can repeat a calculation for different input values.

My Work

I design and maintain bridges

Read more

Right now, I'm working on some bridges near Manchester.

A big part of my job at the moment is designing the barriers you see at the side of motorways. If a vehicle (like a car) goes off the road, it's important they're strong enough to stop them running down a slope and causing more damage.

My Typical Day

I write a to-do list every day to know what to do. Today I had some meetings, did some drawing to show where a barrier should go, drew the barrier on the computer and filled in some forms which helped me calculate what type of barrier I would need.

Read more

The hours I work change a lot depending on what's happening. At the moment, I look after my son when I'm not doing engineering, so sometimes I'll work long days when it's nearly a deadline, but other days will be shorter.
My Interview

How would you describe yourself in 3 words?

ambitious, curious, honourable

What or who inspired you to follow your career?

I wanted to design play areas

What's your favourite use for maths in everyday life?

Using maths and logic on computers

What did you think about Maths when you were in school?

I loved working on long problems and feeling satisfied at the end

What did you want to be after you left school?

A teacher

Were you ever in trouble at school?

Yes - but not often. I didn't get caught much!

If you weren't doing this job, what would you choose instead?

Maybe tree maintenance... I love climbing

Who is your favourite singer or band?

Frank Turner

What's your favourite food?

Yorkshire Puddings

What is the most fun thing you've done?

Jumped out of a boat into the sea to go snorkelling
---