Profile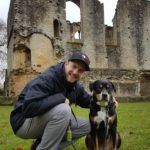 Mackenzie Graham
Curriculum Vitae
Education:

Resurrection Catholic Secondary School (Kitchener, Canada); University of Western Ontario (London, Canada), Dalhousie University (Halifax, Canada), and then back to Western University for my DPhil

Qualifications:

Secondary School, Bachelor of Arts (Honors), Master of Arts, Doctor of Philosophy.

Work History:

Research Associate (2016-2018), Researh Fellow (2018-2019), Senior Research Fellow (2019-present). I also have worked at a driver licensing centre, many retail shops, and an animal safari park.

Current Job:

Senior Research Fellow in Imaging and Data Ethics
About Me

Canadian living in Oxford

Read more

I live in Oxford with my partner Siobhan and our dog Frieda. I work as a researcher at the University of Oxford, mostly in the ethics of Artificial Intelligence. When I am not working, I like to play hockey and basketball, read, and go for hikes with my dog. My favourite football team is Crystal Palace, even though they never seem to win.

How I Use Maths In My Job:

My work is mostly in ethics, so while I don't use math directly, statistics and probabilities are a big part of the design and implementation of artificial intelligence. So it is important to have an understanding of how these are implemented.

My Work

How should we use tools like artificial intelligence, to make sure they are good for everyone?

Read more

Collecting, storing, and using data has never been more important than today. Every time you use the internet, social media, buy something from a store, or even visit your GP, data about you is collected (sometimes without you even knowing). We can use this data to train computer algorithms, so that they can learn to see patterns where humans might not. For example, we might train an algorithm to learn what kind of music or TV you might like, based on your previous choices (this is how netflix and spotify work). We could also train an algorithm to spot early signs of cancer in a medical scan, potentially saving people's lives.

My research is about how this data should be collected, and used. Who should have access to it, and for what purpose? Is it ok to collect people's data without their permission, if we use it for good reasons?

My Typical Day

9 am: Reading, writing, and philosophizing begins. 5 pm: Reading, writing, and philosophizing ends.

Read more

My workday depends on the stage of a project I am on. Early in a project, my work is focused on background research; basically reading what has already been argued on a topic. When I'm in the writing stages, much of my day is used to draft/edit/redraft a paper. I also spend lots of time meeting with other researchers (e.g., computer scientists, clinicians) about their work, and presenting my work in seminars. I also do lectures/tutorials for university students 1-2 days each week.
My Interview

What or who inspired you to follow your career?

My thesis supervisor

What's your favourite use for maths in everyday life?

Counting money when I get my paycheck, or using statistics when reading about sports

What did you think about Maths when you were in school?

I thought it was hard, but I have a better sense now of how practically useful it is

What did you want to be after you left school?

A journalist

Were you ever in trouble at school?

Sometimes. I would ocassionally talk back to the teacher, which is bad :(

If you weren't doing this job, what would you choose instead?

Something where I write for a living

Who is your favourite singer or band?

Iron Maiden or the Tragically Hip

What's your favourite food?

Mexican food

What is the most fun thing you've done?

Skydiving

Tell us a joke.

Where do you get dragon milk? From a cow with short legs.
---